-Photo by Pole Ninja Photography
Have trouble locking in your Brass Monkey? Feel like your Brass Monkey transitions are difficult to flow through? This pack is here to help!
The upright (or seated) Brass Monkey is an essential hook for rotational movement, yet finding the right contact points can be elusive. This ALL-LEVELS tutorial pack is a response to common upright and inverted brass monkey struggles. The pack includes a Brass Monkey specific warm-up, along with several upright, grounded, and descending entrances to Brass Monkey. Plus, learn strategies to make your hook so solid the rest of your body can be free to flow.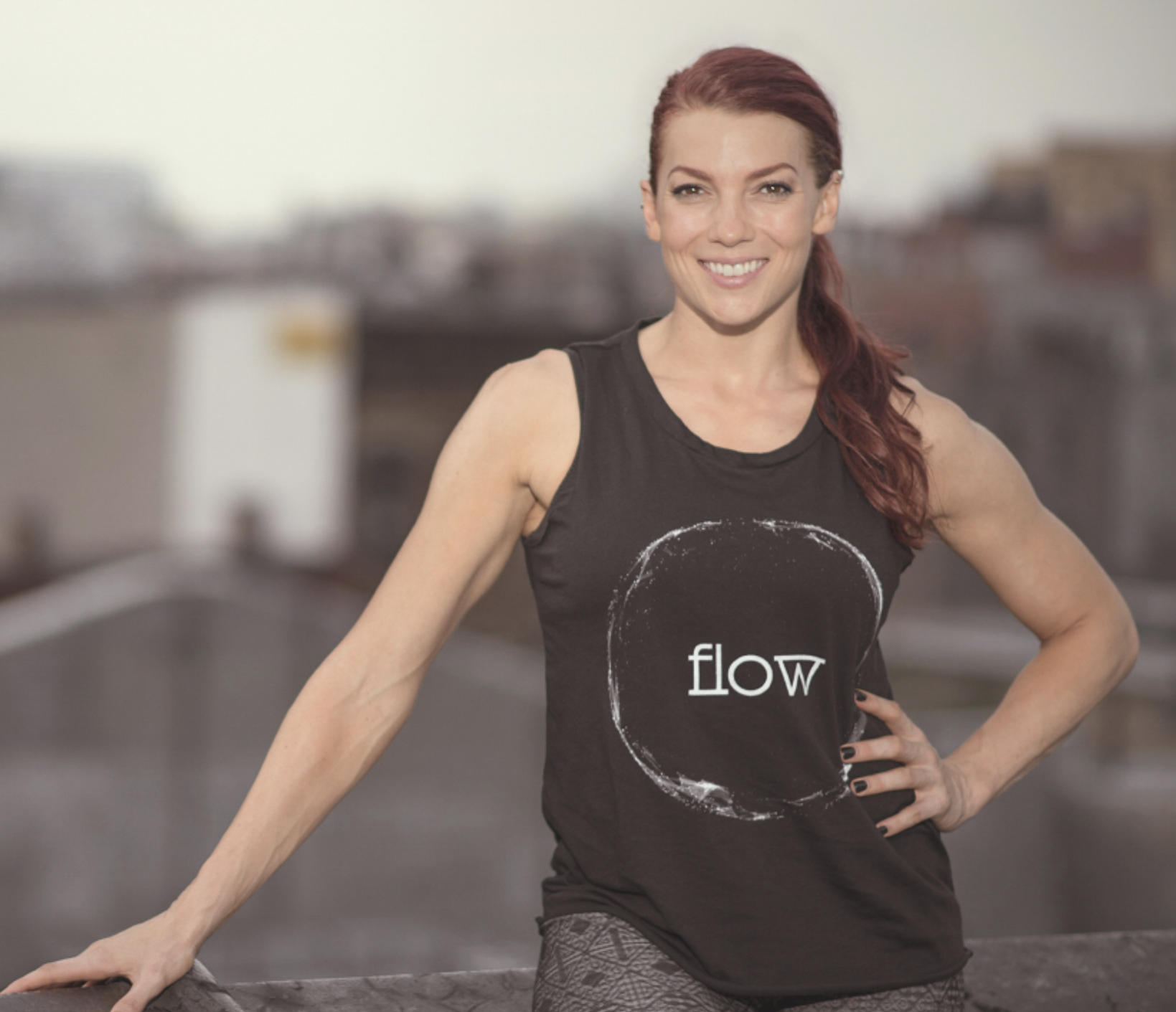 I've always been immersed in movement. I've studied dance for 30 years and have taught movement professionally for 18 years. I love leading atypical group movement experiences, and I am continually exploring how I can lead in innovative and welcoming ways. 
I'm a graduate of the Virginia Governors School for the Arts (modern dance major), and I have a degree in Anthropology and Public Relations from the University of Miami. Over the years I accumulated numerous certifications and credentials in the fitness and mind-body realm, but working directly with movement innovators and decades of self-directed study has been the most impactful on my work today.
I'm most known for my pole dance accolades and innovations. I started experimenting out of curiosity over 11 years ago before there were mainstream competitions. Pole dance confirmed that there is a magic in moving in circles, abandoning the confines of a mat, slowing way down, and using your full range of motion. 
Flow Movement was born out of my desire to share what I understand about fluid movement. I wanted to share the benefits of dance experiences without the things that generally scare people away. Dance doesn't have to be complicated or intimidating, though it too often is. The Flow Movement approach invites all people in and delivers in a way that stimulates imagination, sensuality, connection, and playfulness.
After 10 years in NYC, I now reside in Boulder Colorado with my partner Kenneth Kao. We travel internationally to teach 6-10 months a year. One of my proudest accomplishments is teaching in 70 countries — visiting many of them repeatedly. It's not that I've traveled that brings me joy, it's that I've built something unique that people all over the world want to experience.


DISCLAIMER:
PLEASE BE AWARE THAT ALL TUTORIALS ON POLENINJATUTORIALS.COM ARE MEANT TO BE PROGRESSIVE, WITH THE ASSUMPTION THAT YOU ARE UNINJURED, HEALTHY, AND HAVE MASTERED EACH STEP IN ORDER. AS EACH PERSON IS UNIQUE, PLEASE CONSULT YOUR MEDICAL HEALTH CARE PROFESSIONAL AND/OR YOUR PERSONAL COACH IF YOU EVER QUESTIONS YOUR ABILITY TO PERFORM ANY ACTIVITY WITHIN THESE VIDEOS.


BY PURCHASING, PERFORMING, AND USING THESE VIDEOS IN ANY MANNER, YOU ARE AGREEING TO TAKE ON FULL RESPONSIBILITY FOR YOUR OWN HEALTH AND SAFETY, AND POLENINJATUTORIALS.COM AND KENNETH KAO DO NOT TAKE ANY RESPONSIBILITY FOR ANY INJURY THAT MAY OCCUR TO YOURSELF OR TO OTHERS DUE TO ACTIVITIES DURING TRAINING, TEACHING, OR OTHERWISE RELATED OR UNRELATED, CHRONIC OR ACUTE.