-Photo by Pole Ninja Photography
"I'm excited to announce the release of the first and ONLY tutorial series of elbow-to-pelvis moves with the pole. Over seven videos, you'll learn beginner and intermediate preparations and progressions for balances and dynamic transitions.
"These moves, most commonly known as crocodiles, stabs, and QDR (Queda de Rins), can amp up your low flow. Anytime you are squatting, standing, laying or lunging, you are just a weight shift away from a floaty balance and some sweeping, fanning leg flair.
"This series will help you understand the placement and leverage of these moves. You'll learn why success is less about strength and more about alignment and utilizing your points of contact. Whether you feel ready to rock some elbow balances or are new to the idea, there is plenty of content in here for all levels.
"Videos included in the Elbow Balance Skills Pack include:
Standing Shoulder Prep
Intro to Pole Crocodile
Full Contact Crocodile
Intro to Pole QDR
High & Low Sweeping QDR Entrance
Front QDR Walkover
Cartwheel to Crocodile
"Note: To have success with these skills, it's essential that you are able to sense your alignment—in particular, the relationship between your bottom hand, elbow, and shoulder. The optimal balance position involves a 90-degree angle at the elbow and a vertical forearm (in other words, your elbow should be directly over the heel of your hand). Most issues with these movements stem from the set-up. Be patient. Take time to place your hand on the floor in a way that sets you up for success, and make sure your chest and shoulder are not collapsing inward and downward."
Course Curriculum
Available in days

days after you enroll

QDR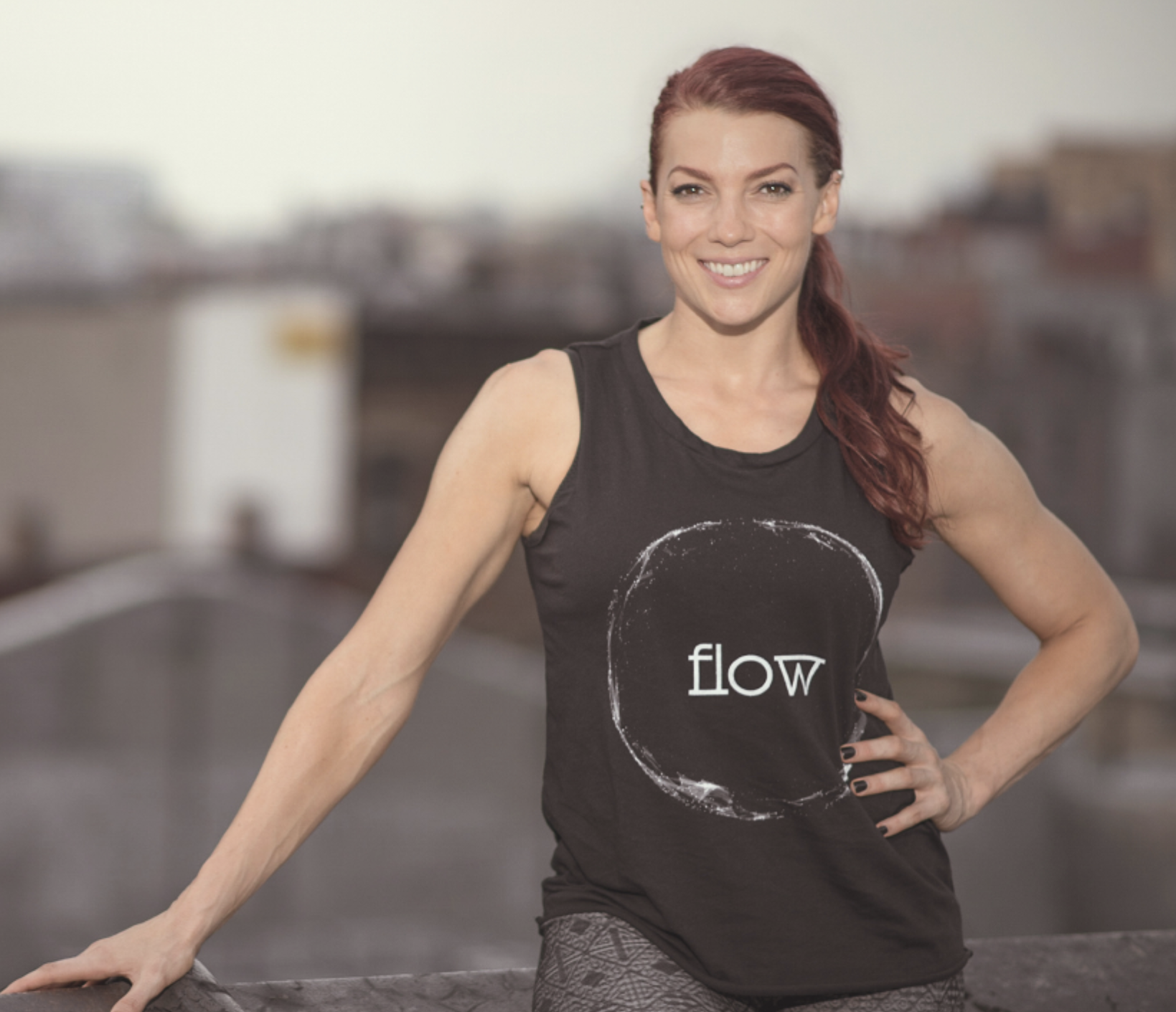 I've always been immersed in movement. I've studied dance for 30 years and have taught movement professionally for 18 years. I love leading atypical group movement experiences, and I am continually exploring how I can lead in innovative and welcoming ways. 
I'm a graduate of the Virginia Governors School for the Arts (modern dance major), and I have a degree in Anthropology and Public Relations from the University of Miami. Over the years I accumulated numerous certifications and credentials in the fitness and mind-body realm, but working directly with movement innovators and decades of self-directed study has been the most impactful on my work today.
I'm most known for my pole dance accolades and innovations. I started experimenting out of curiosity over 11 years ago before there were mainstream competitions. Pole dance confirmed that there is a magic in moving in circles, abandoning the confines of a mat, slowing way down, and using your full range of motion. 
Flow Movement was born out of my desire to share what I understand about fluid movement. I wanted to share the benefits of dance experiences without the things that generally scare people away. Dance doesn't have to be complicated or intimidating, though it too often is. The Flow Movement approach invites all people in and delivers in a way that stimulates imagination, sensuality, connection, and playfulness.
After 10 years in NYC, I now reside in Boulder Colorado with my partner Kenneth Kao. We travel internationally to teach 6-10 months a year. One of my proudest accomplishments is teaching in 70 countries — visiting many of them repeatedly. It's not that I've traveled that brings me joy, it's that I've built something unique that people all over the world want to experience.


DISCLAIMER:
PLEASE BE AWARE THAT ALL TUTORIALS ON POLENINJATUTORIALS.COM ARE MEANT TO BE PROGRESSIVE, WITH THE ASSUMPTION THAT YOU ARE UNINJURED, HEALTHY, AND HAVE MASTERED EACH STEP IN ORDER. AS EACH PERSON IS UNIQUE, PLEASE CONSULT YOUR MEDICAL HEALTH CARE PROFESSIONAL AND/OR YOUR PERSONAL COACH IF YOU EVER QUESTIONS YOUR ABILITY TO PERFORM ANY ACTIVITY WITHIN THESE VIDEOS.


BY PURCHASING, PERFORMING, AND USING THESE VIDEOS IN ANY MANNER, YOU ARE AGREEING TO TAKE ON FULL RESPONSIBILITY FOR YOUR OWN HEALTH AND SAFETY, AND POLENINJATUTORIALS.COM AND KENNETH KAO DO NOT TAKE ANY RESPONSIBILITY FOR ANY INJURY THAT MAY OCCUR TO YOURSELF OR TO OTHERS DUE TO ACTIVITIES DURING TRAINING, TEACHING, OR OTHERWISE RELATED OR UNRELATED, CHRONIC OR ACUTE.