"Never Jump" is the oft used phrase in "pole safety"... We disagree with this sentiment.
There is technique to all movements, including dynamic movements that-- with proper progressions--can lead to exciting and just-as-safe results. And who better to teach several of these skills than Heidi Coker, one of Dr. Ken's earliest pole idols and amongst the most decorated pole artists in the world.
Learn how to hop on and off the pole in a variety of ways, and enjoy the creative use of momentum for surprising effects!
Also, if you love cats, you'll love these tutorials.
Heidi is known for her precise and exciting techniques, and it is for that reason we've dubbed her the "Mindful Ninja" at Pole Ninja Tutorials. We're very pleased to have Heidi on as an instructor; we know you'll be as inspired by her as we are.


Silent Tutorials: Pole Jumps
Click the box above to see the full curriculum.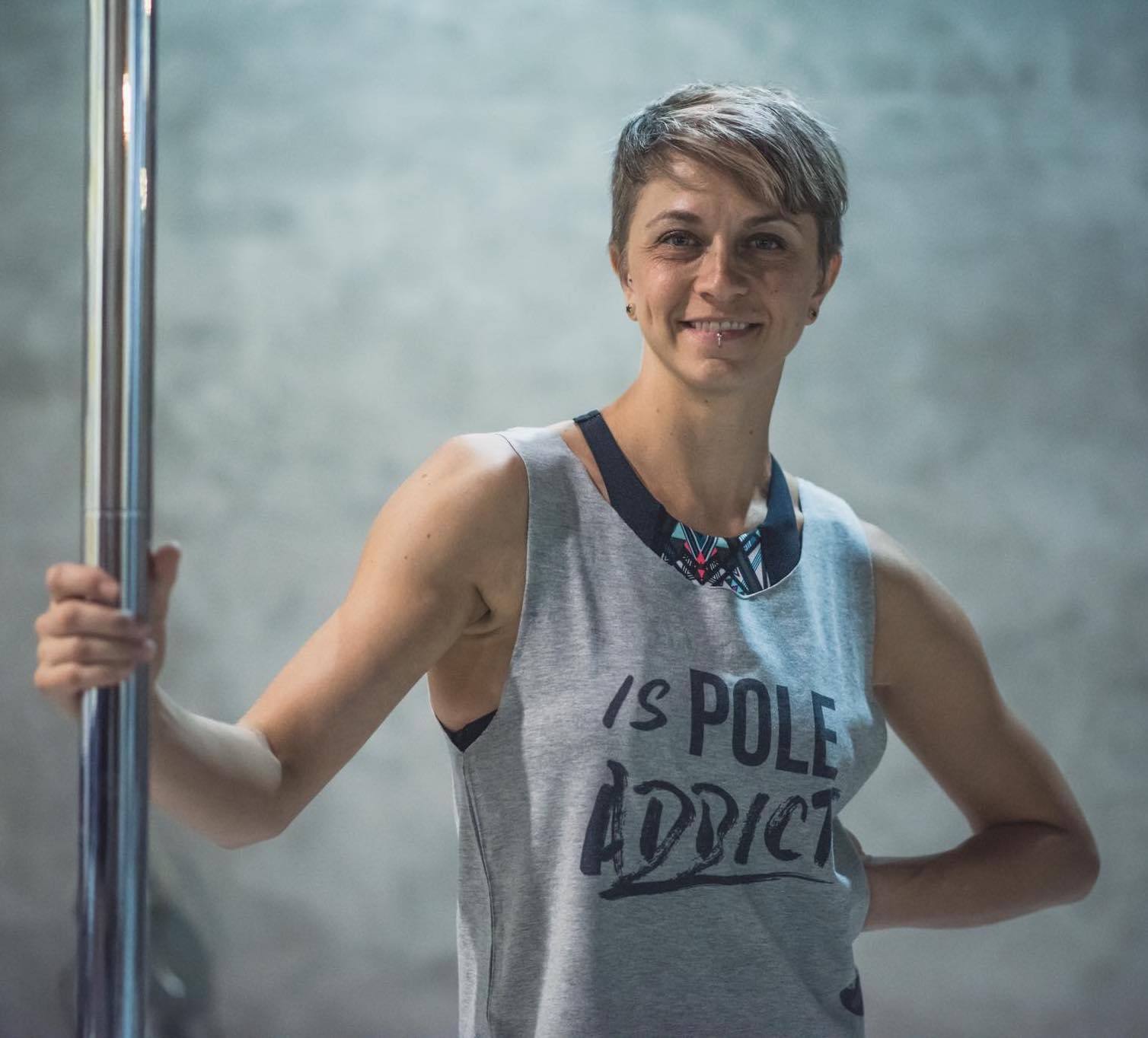 Heidi Coker, The Mindful Ninja
Heidi is a "forever gymnast". She started gymnastics at a very young age and has infused her other backgrounds in break dancing, handstands, and all things acrobatic, into pole.
Heidi believes that with attention to detail, it's possible to access all movements in a safe, effective, and fun way. She also sees the beauty of variation; everyone has different strengths and body types, and finding a way to adapt to challenges is the best part of the puzzle!
Her mission is to empower people to embrace their vulnerability, live with courage and an open heart, and to be curious about their potential both on and off the pole.
Learn more from Heidi here.